Duo 50mm
---
Product Code: STM100-BKAG
Availability: In Stock
This item is currently unavailable for purchase
---
Renthal's revolutionary Duo™ stem combines high strength with ultra-low weight. The stem is horizontally divided, allowing it to be machined in two pieces. This method gives unrestricted access to the stem core, enabling weight to be reduced to the absolute minimum, without compromising strength.
In addition this provides an uninterrupted U-shape clamping area, which eliminates the stress risers found on most other stems, which can lead to handlebar failure.
The Renthal Duo™ stem is designed to ride faster, jump further and last longer.
Features
•CNC machined from 6082 T6 aluminium alloy
•Split stem design for maximum weight reduction
•U-shape cradle clamp eliminates handlebar stress raisers found with traditional stems
Stem Specification
Offset
50mm
Rise
10°
Stack Height
40mm
Steerer Clamp
28.6mm
Weight
143g (inc. bolts)
Handlebar Specification
Clamping Diameter
31.8mm
---
---

Unique to the Duo, the horizontally divided construction has allowed access to the core of the stem to remove the maximum material possible, whilst maintaining maximum strength and stiffness.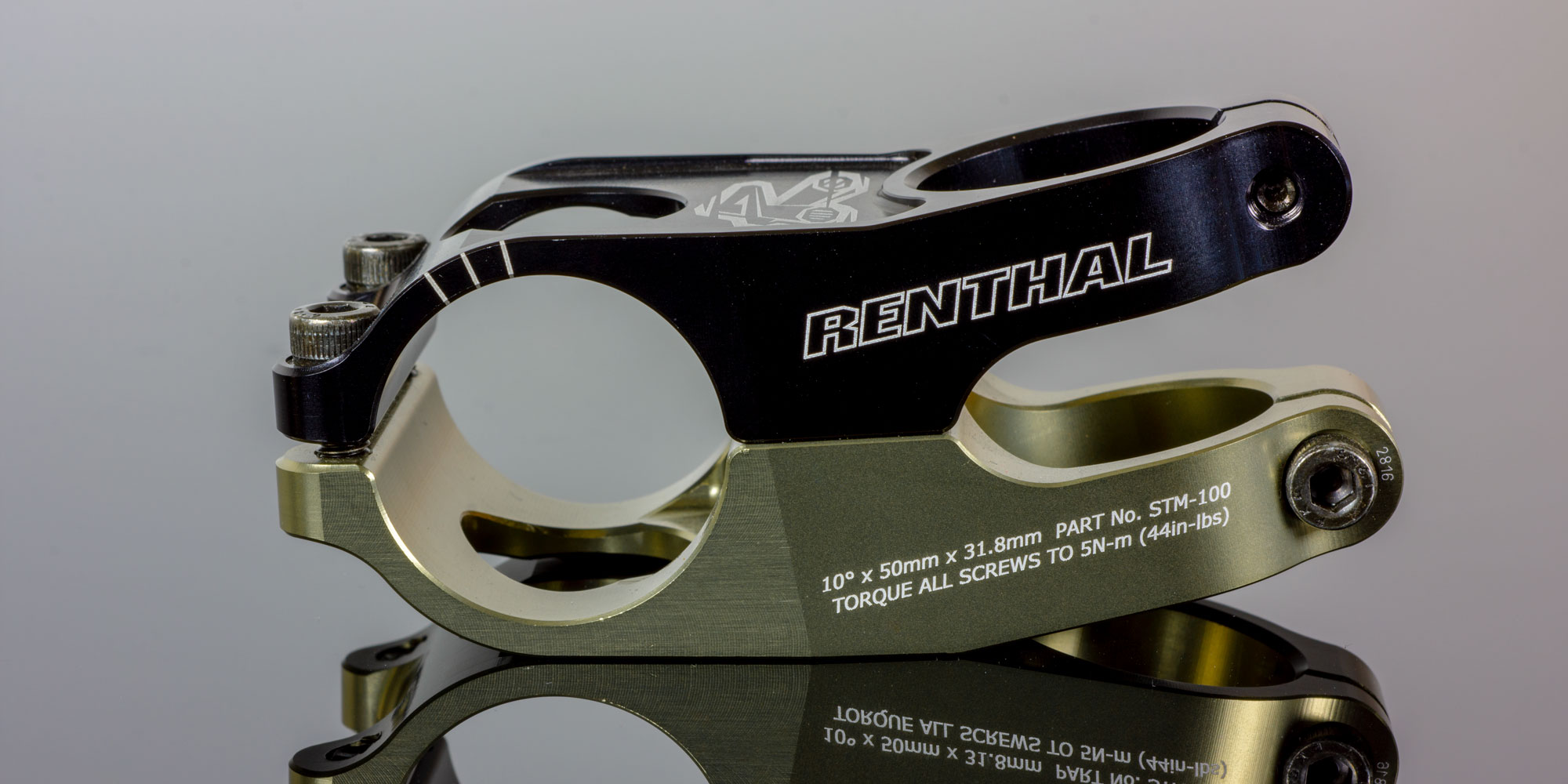 The Renthal Duo is fully CNC machined from a solid billet of aluminium. A multiple stage machining process ensures all unnecessary material is removed, to minimise weight, whilst retaining maximum stiffness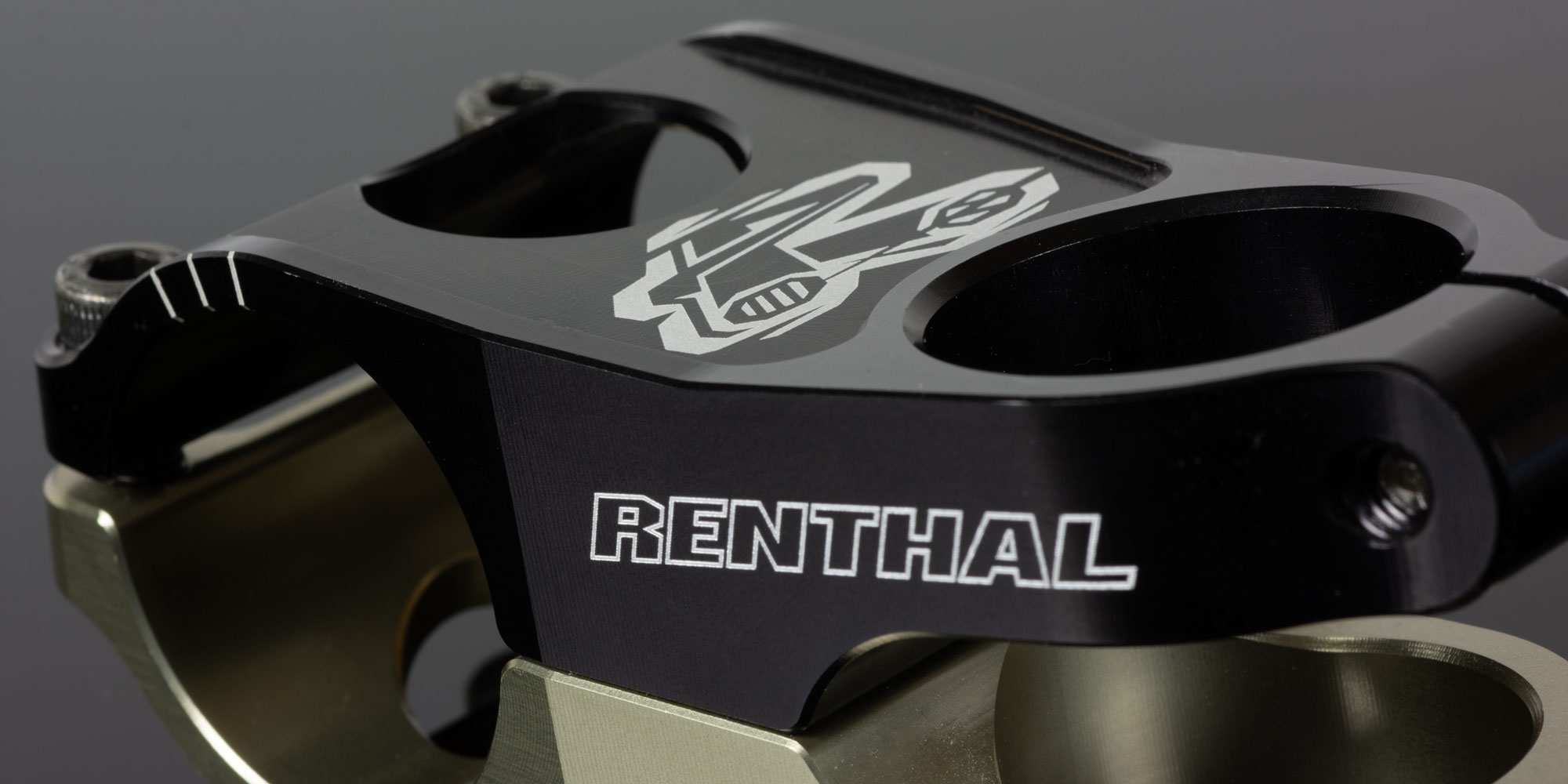 The Duo is manufactured from high grade 6082 aluminium, which is heat treated to T6. The material and heat treatment processes have been specifically chosen for this application, to give the highest strength to weight ratio.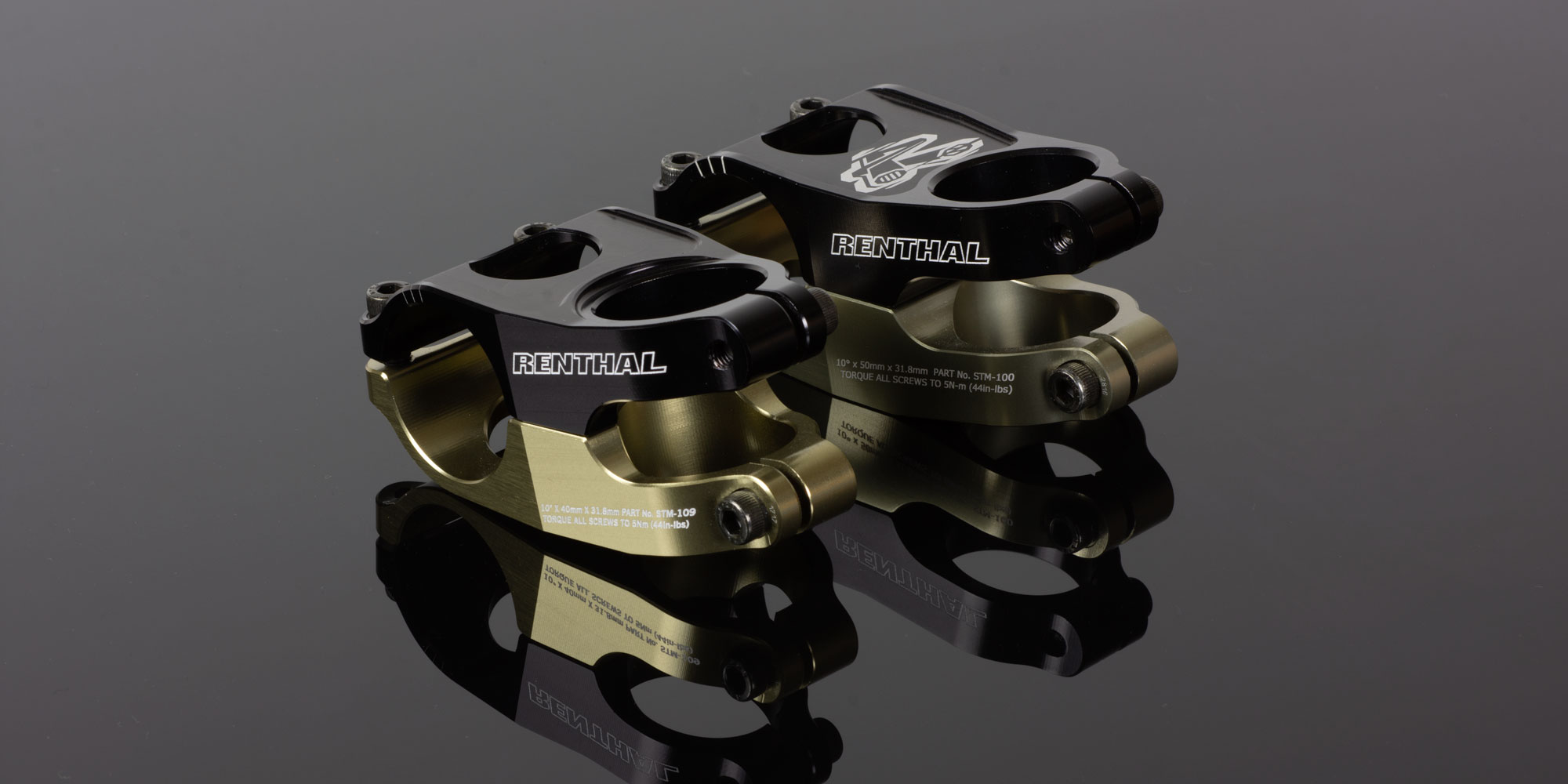 An uninterrupted U-shape clamping area cradles the underside of the handlebar, eliminating the stress risers found on most other stems, which can lead to handlebar failure.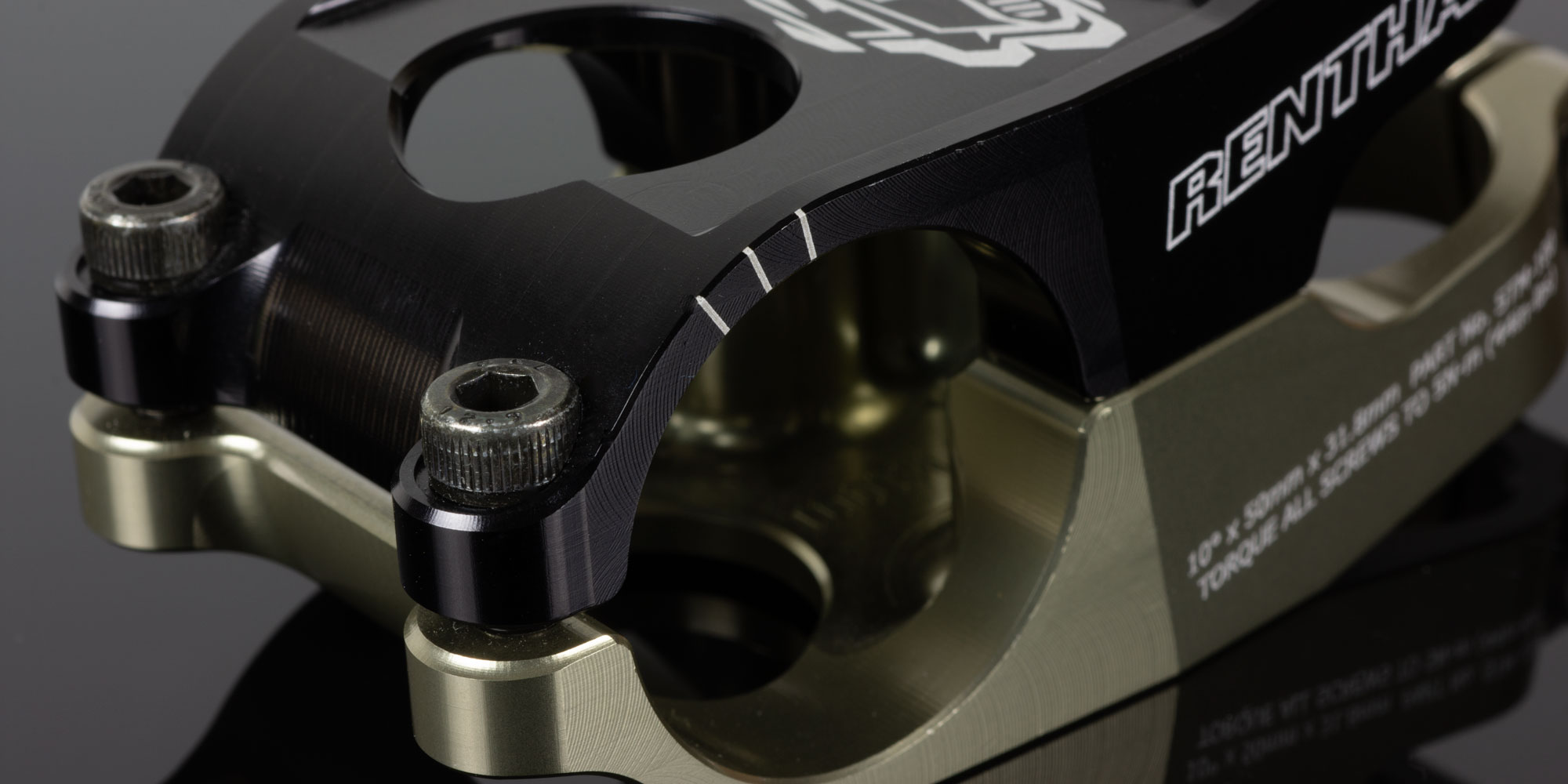 After CNC machining, both halves of the stem are separately anodised and laser marked to give a very high quality, durable finish.