MX Ultra Tacky Dual Compound 1/2 Waffle
---
Product Code: G197
Availability: In Stock
This item is currently unavailable for purchase from renthal.com
---
---
---
Product Description
Black on Black Dual Compound 1/2 Waffle. Renthal® Ultra-Tacky™ grips have been developed to increase traction between the glove and grip, increasing control and reducing rider fatigue.The unique Ultra-Tacky™ compound constantly produces and renews a sticky surface coating which when combined with the Renthal® Soft compound offers an incredibly grippy yet comfortable surface. Suitable for use in all conditions, the grip is particularly applicable where riders are looking for increased control of the handlebars.The sticky surface will last for the lifetime of the grip and if it loses its stickiness at any point, simply wash with clean water and allow the grips to air dry to re-activate.
---
Grip Specification
Grip Type
MX
Compound
ULTRATACKY
---
Related Products
---

With a hard wearing base material and either soft compound, Ultra Tacky™ or Aramid contact patch you get the best of both worlds. The base ensures the grip survives the toughest of punishments whilst the contact patch provides comfort and feel of a soft grip.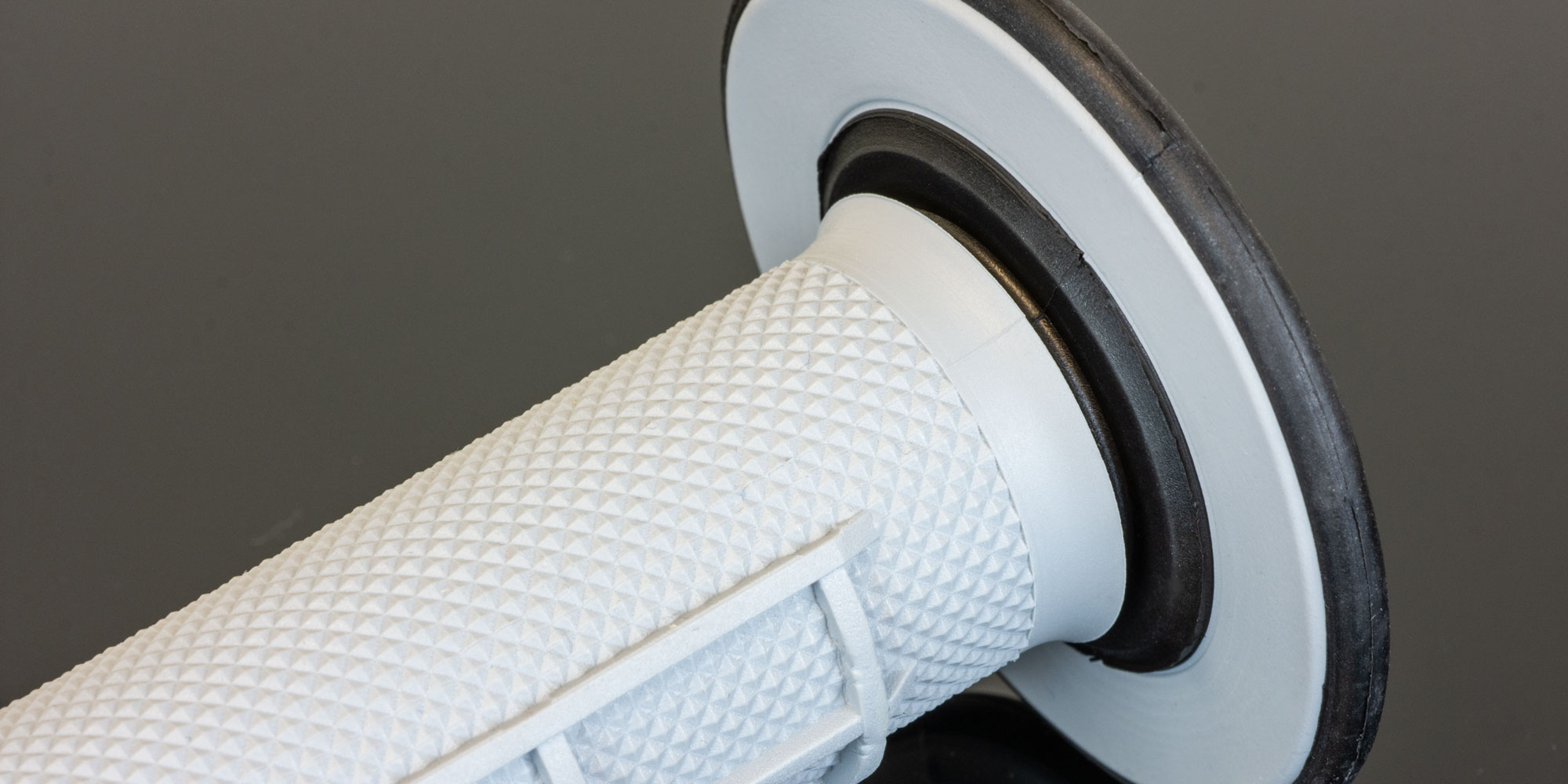 Half Waffle
Incorporating a full diamond design with a waffle pattern at the finger tips contacts patch. This provides additional mud clearance in a key area whilst not effecting the palm.

Full Waffle
For riders looking for maximum mud clearance the full waffle pattern is designed to purge mud away from the palm.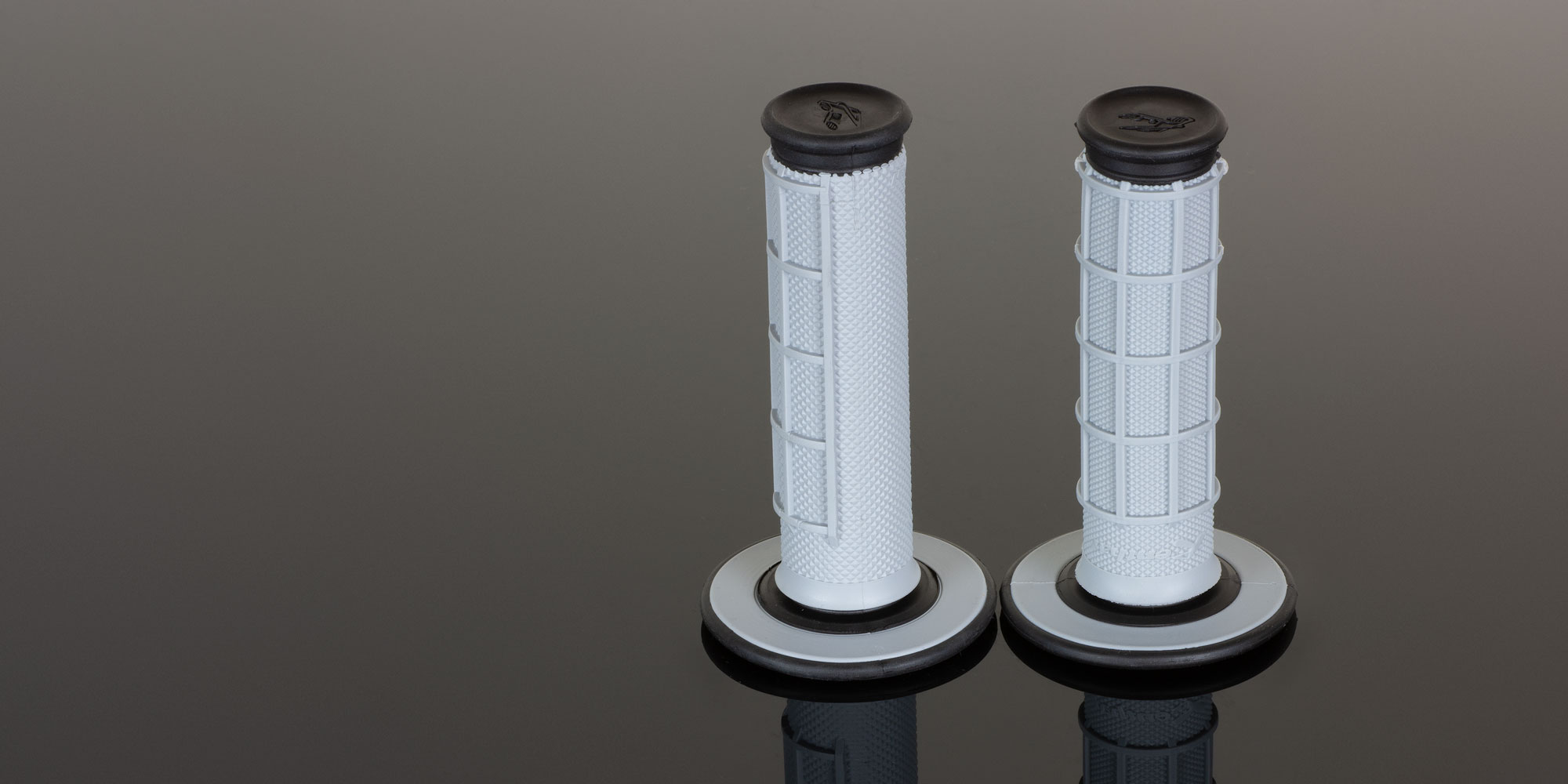 The unique properties of the Ultra Tacky™ compound provide a stronger bond to the handlebar, meaning you are able to control the bike with less physical input.

The sticky surface lasts the lifetime of the grip. If it loses stickiness, simply wash with clean water and air dry to re-activate.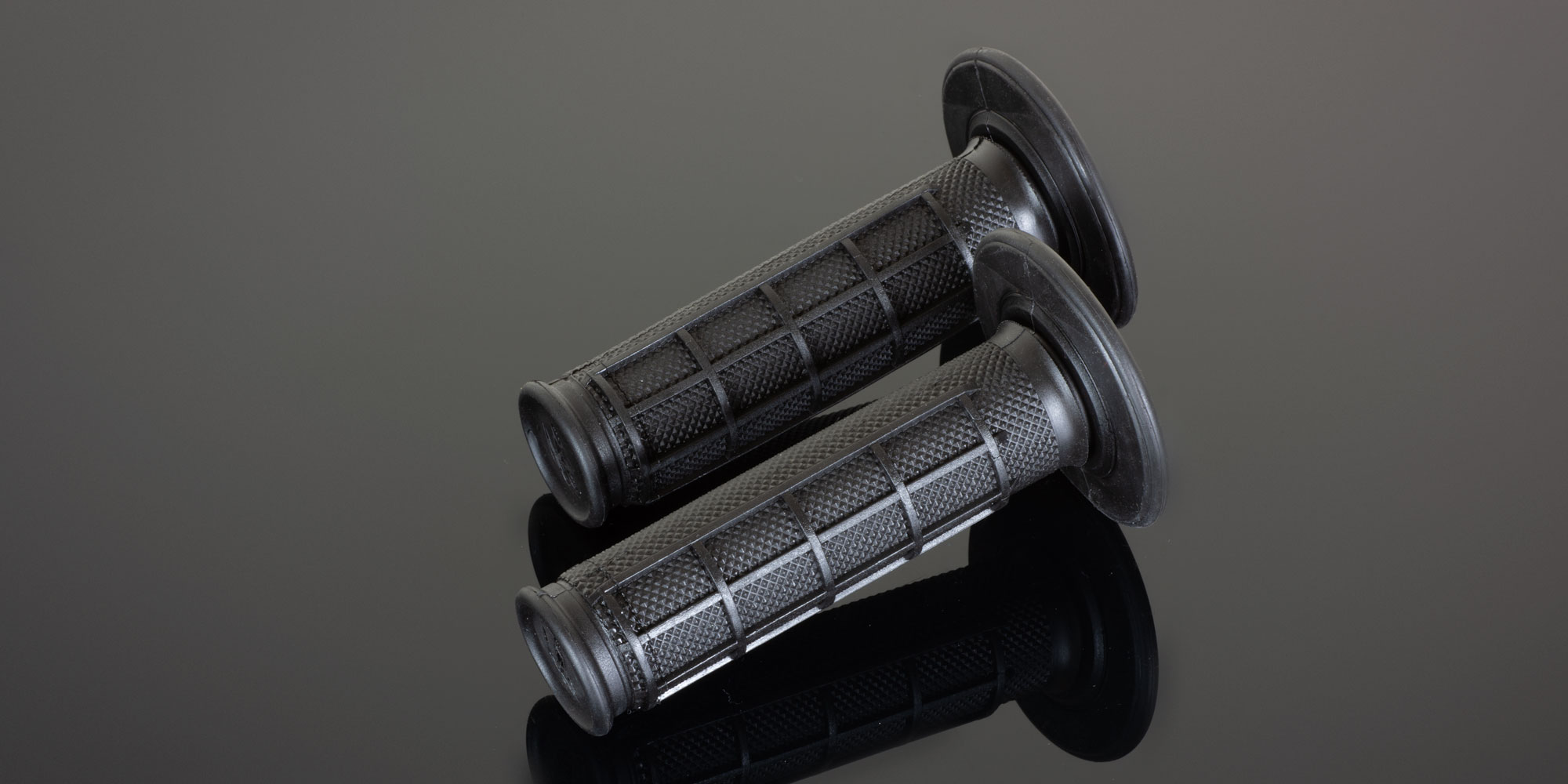 Featuring the most advanced grip compound to date. Millions of randomly aligned Kevlar® brand resin particles are suspended in the base material. As the grip is used, more of these particles are exposed, resisting wear whilst retaining a tacky feel. This is our ultimate grip compound.

Grips made with DuPont™ KEVLAR® brand resin
KEVLAR® is a registered trademark of E.I du Pont de Nemours and Company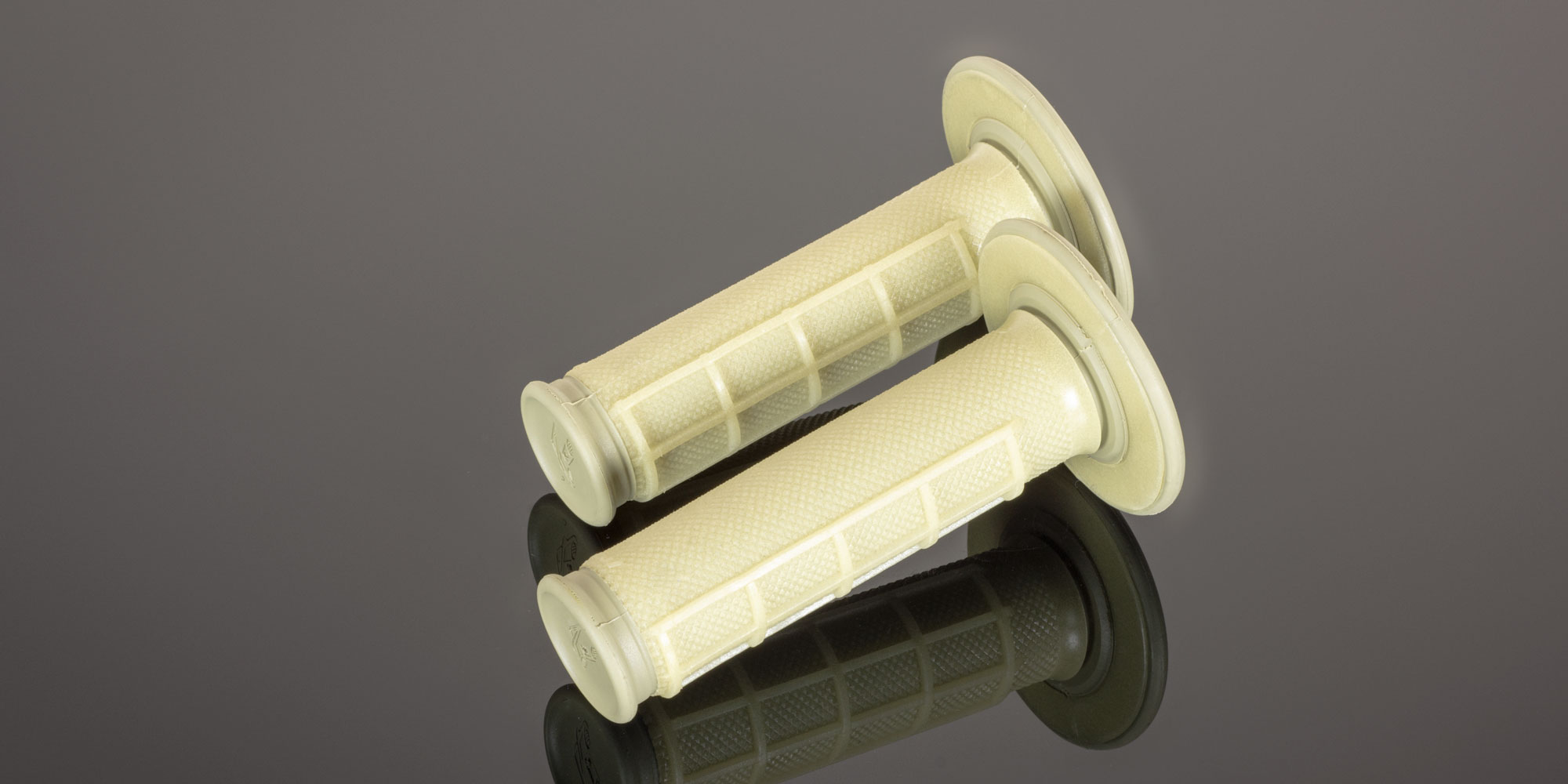 Complete the look of your bike with the coloured grips. Available in a range of colours to match all of the current motocross machines. Black, Red, Orange, Yellow, Green and Blue.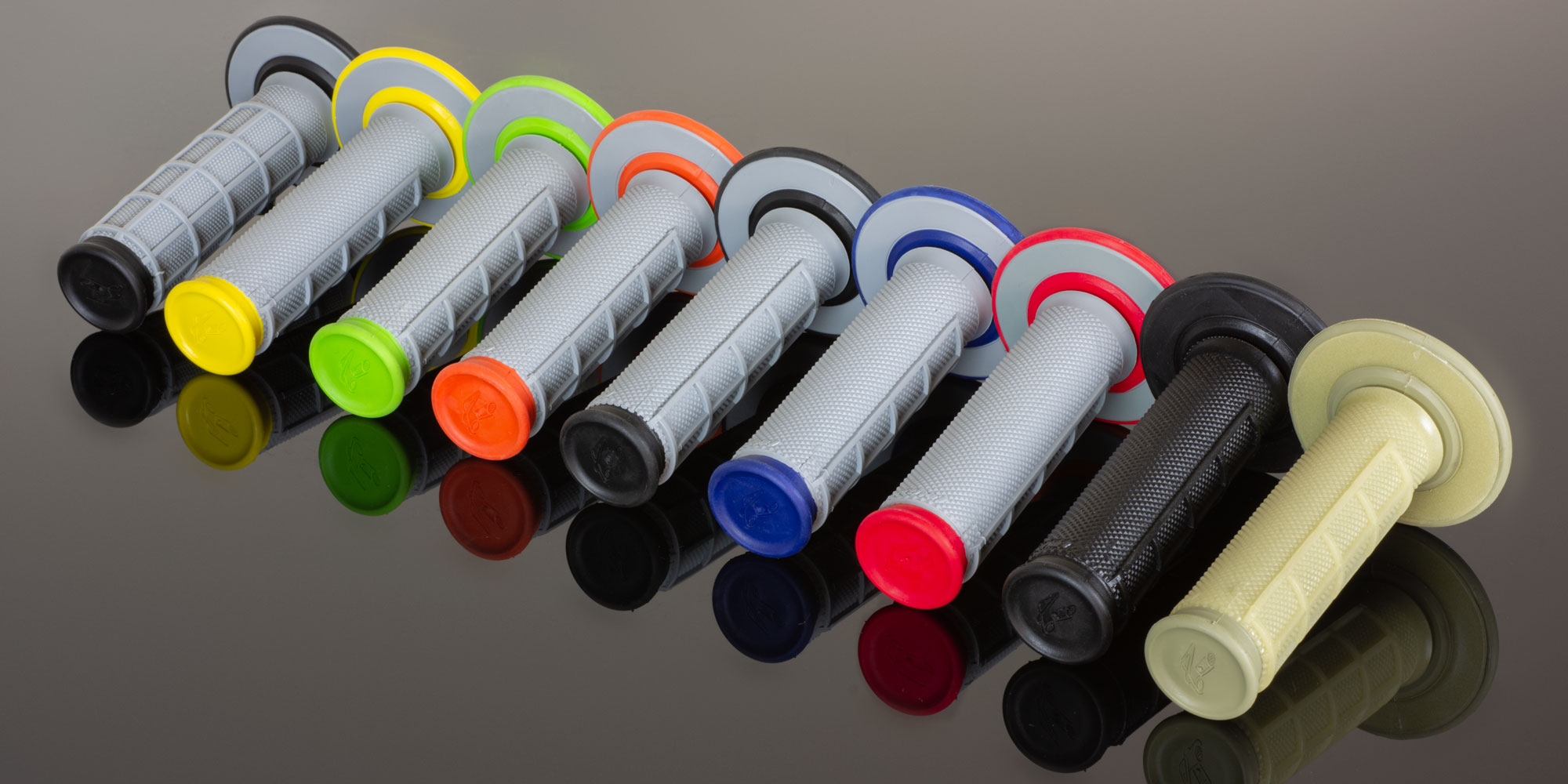 Renthal Grips are used across the globe by the worlds best racers. Having successfully won championships in AMA Nationals, AMA Supercross, FIM MXGP and FIM MX2.