971 RC
---
Prices from : $89.95

Ex Tax: $85.95
Product Code: 971-08
Availability: In Stock
---
Available Options
This item is currently unavailable for purchase
---
---
Fitting almost perfectly in the middle of the Renthal range of bends, The RC Bar bend is one of the most popular amongst all bends.
Popularised by Ricky Carmichael during his time at Pro Circuit Kawasaki and American Honda. This bar has been adopted by many top level riders since, including MX2 World Champion Jeffrey Herlings.
Also called:

HONDA CR/CRF 04-13
KAWASAKI KX/KXF 06-13
Bar Dimensions
Width / Dim A
802
Height / Dim B
97
Rise / Dim C
62
Clamping Width / Dim D
135
Sweep / Dim E
53
Control Length / Dim F
201
Dim G
Height / Dim Bv
97
Mounting Diameter
22.2 / 7/8
---
Related Products
---

The braced 7/8" handlebar design is a favoutite amongst many riders especially those accustom to riding with a cross brace.

The cross brace helps improve the stiffness whilst allowing a comfortable level of flex.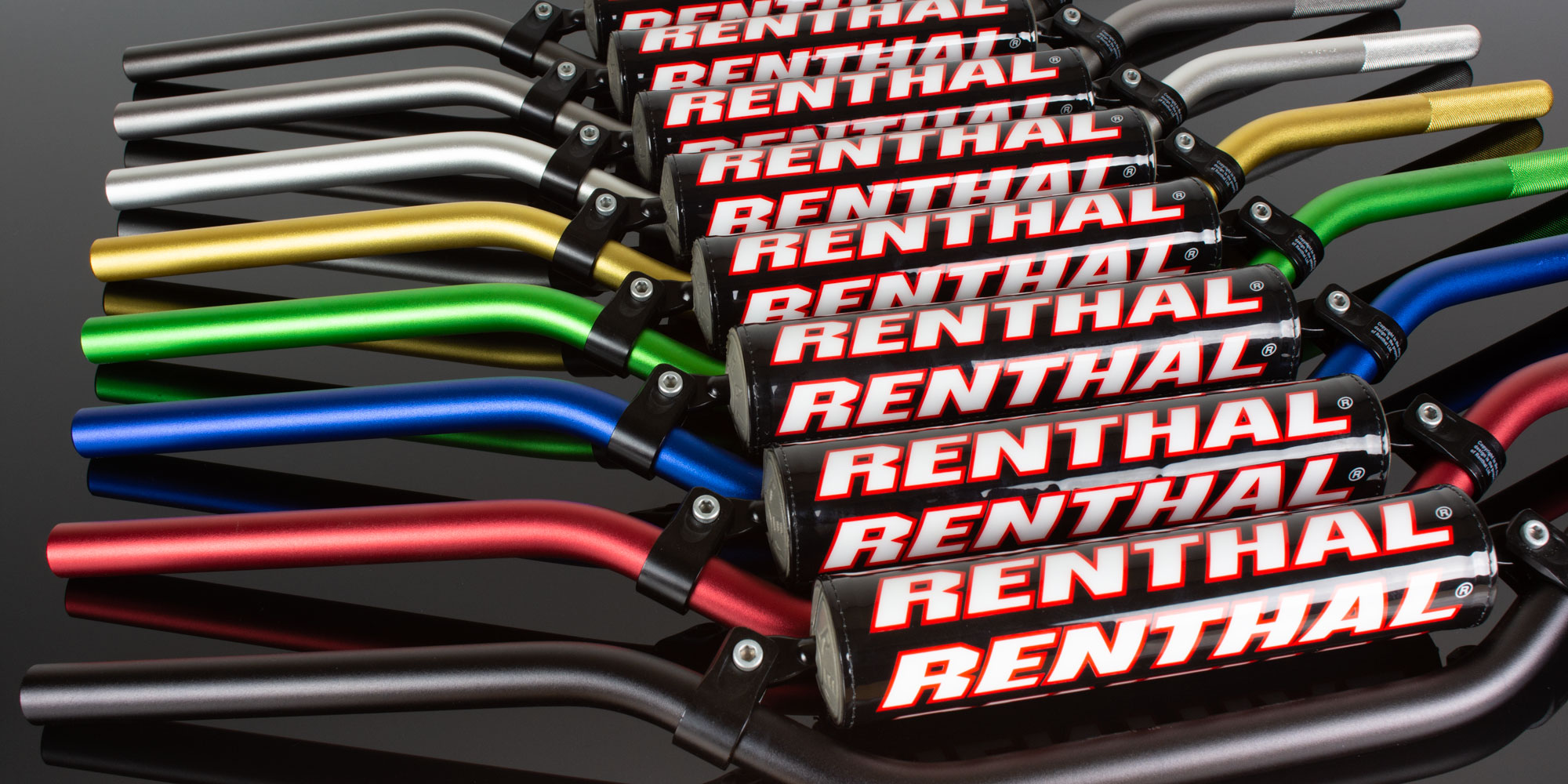 Renthal 7/8" handlebar share the same exclusive 7010 T6 Aluminium alloy as used in the Fatbars. This alloy is specially formulated to reduce vibration through it's structure.

Renthal 7/8" handlebars have a shot peened surface texture that increases the fatigue life and durability of the bar.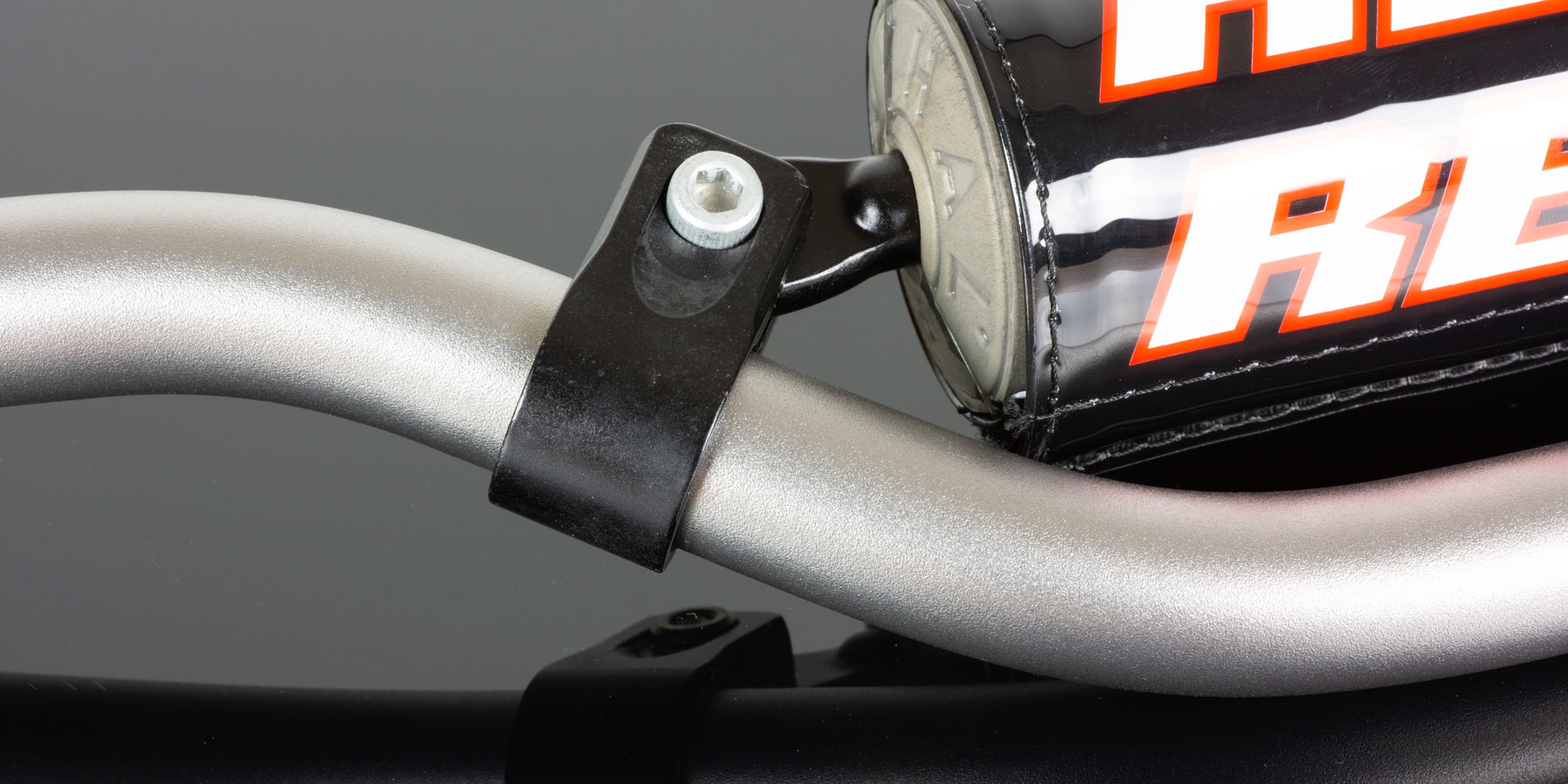 Available in 8 colours to personalise your setup.

• Black
• Red
• Blue
• Green
• Gold
• Silver
• Tanium
• Grey

Every 7/8" handlebar comes with a Renthal injection molded foam bar pad.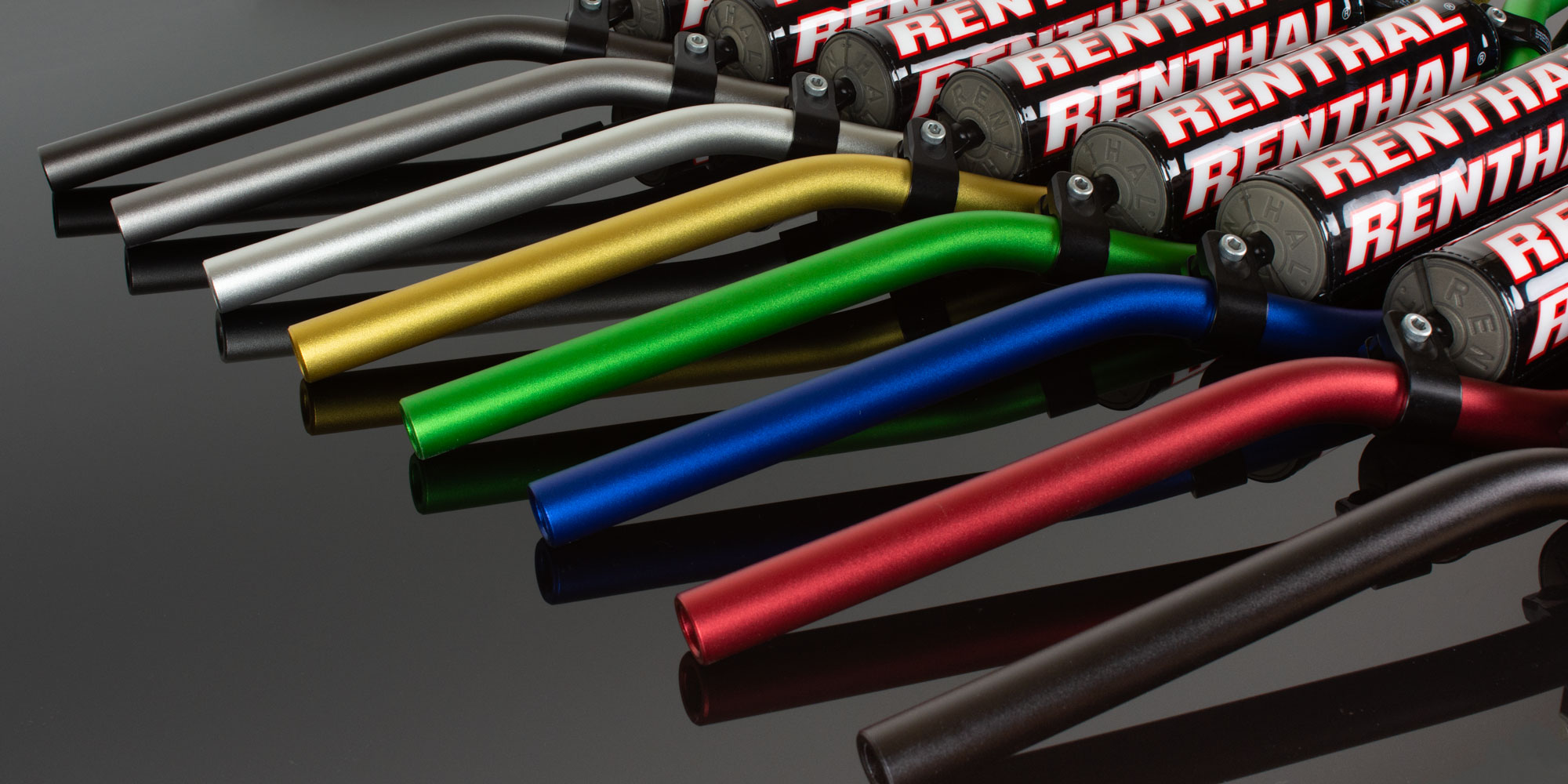 Manufactured exclusively within the Renthal Factory. Renthal 7/8" handlebars under goes a 15 Step advanced manufacturing process that sees raw tubing come in and finished handlebars leave.