Push-On Grip Firm
---
Product Code: G116
Availability: In Stock
This item is currently unavailable for purchase
---
Renthal advanced synthetic rubber, firm compound Push-On grips give you the ultimate durability, whilst retaining rider feel.
The dual stage pattern offers maximum grip performance and durability, whilst retaining rider feel.
Renthal® Push-On grips are designed to ride faster, jump further and last longer.
Features
• Knurled grip section for ultimate control
• Block pattern outer edge for durability
• Medium flange for added control and shifter compatibility
• 135mm length
• Secure, expander end-plugs
• Double grooved for grip-wire
Grip Specification
Length
135mm
---
---

The dual stage pattern has been chosen to offer maximum grip performance while still retaining rider feel. A small diameter inner flange offers additional hand protection, without compromising handlebar mounted controls. Grooves have been added to wire the grips to the bars, for additional, all-weather security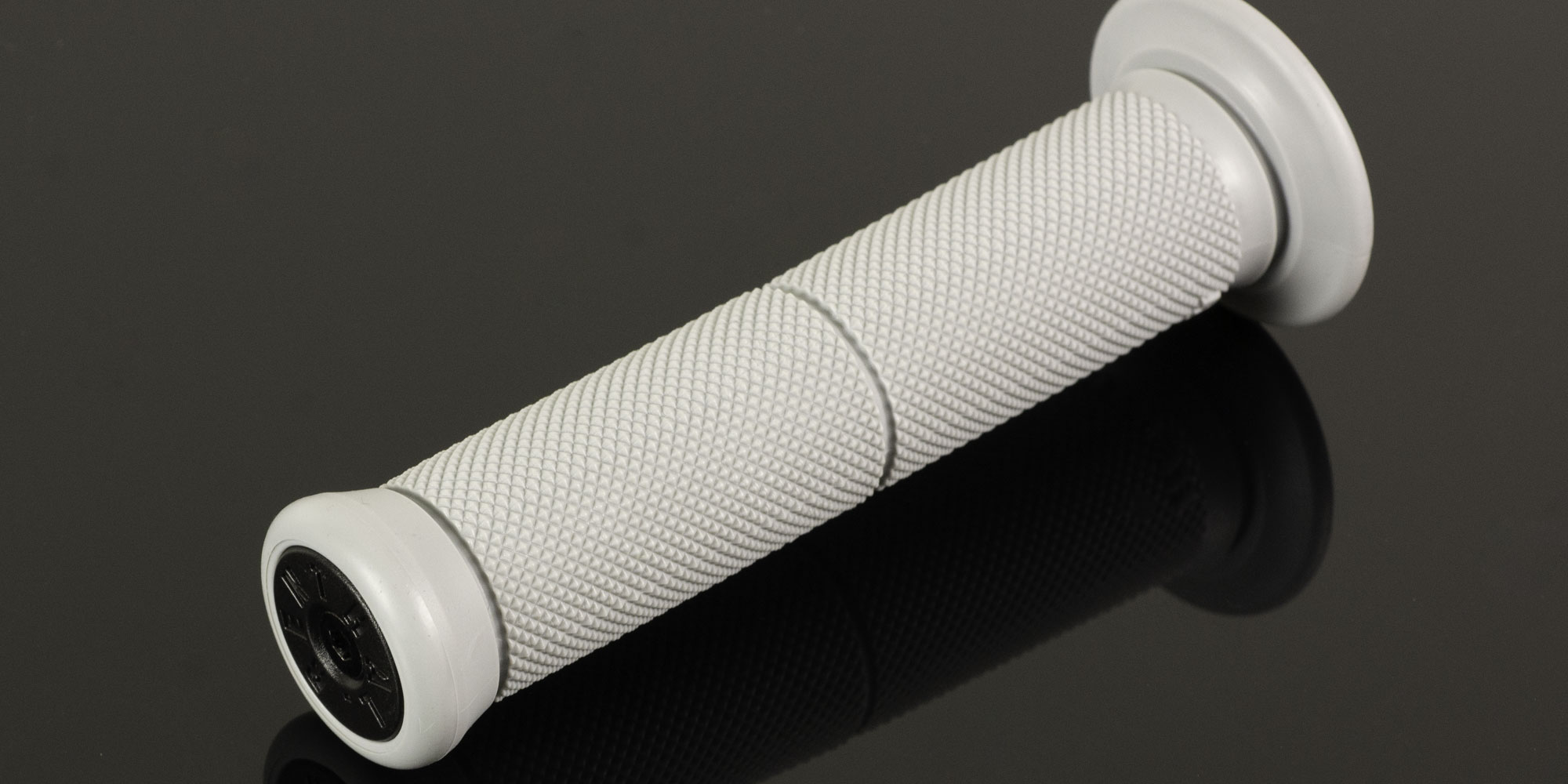 Renthal's unique, Ultratacky compound constantly produces and renews a sticky surface coating. The resulting adhesive grip surface massively increases control and reduces fatigue. If the grip loses its adhesive qualities, simply wash with clean water and allow the grips to air dry to re-activate.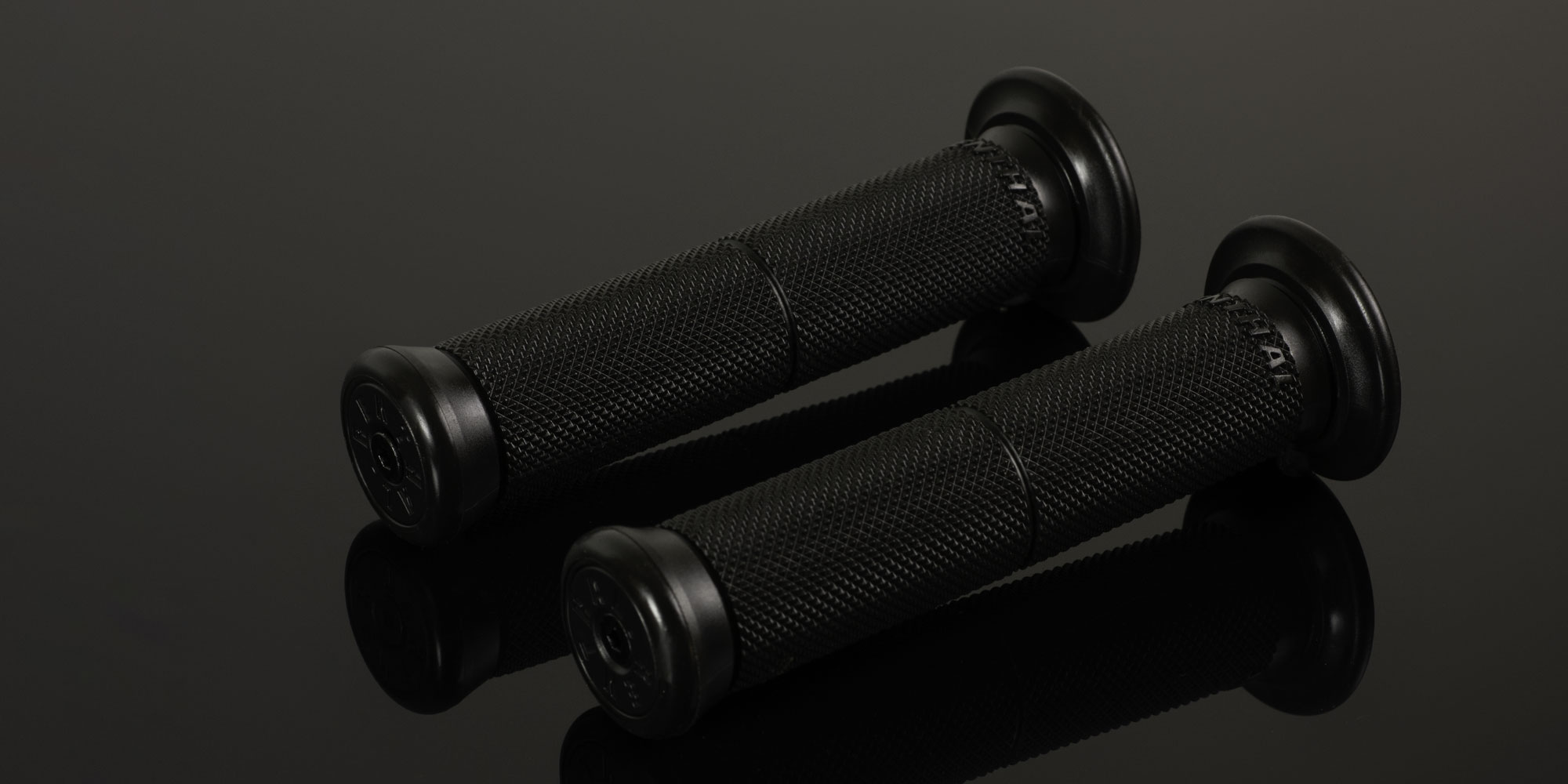 This is our most advanced compound to date. Millions of randomly aligned Kevlar® brand resin particles are suspended in the base material. As the grip is used, more of these particles are exposed, resisting wear whilst retaining a tacky feel.

Grips made with DuPont™ KEVLAR® brand resin. KEVLAR® is a registered trademark of E.I du Pont de Nemours and Company.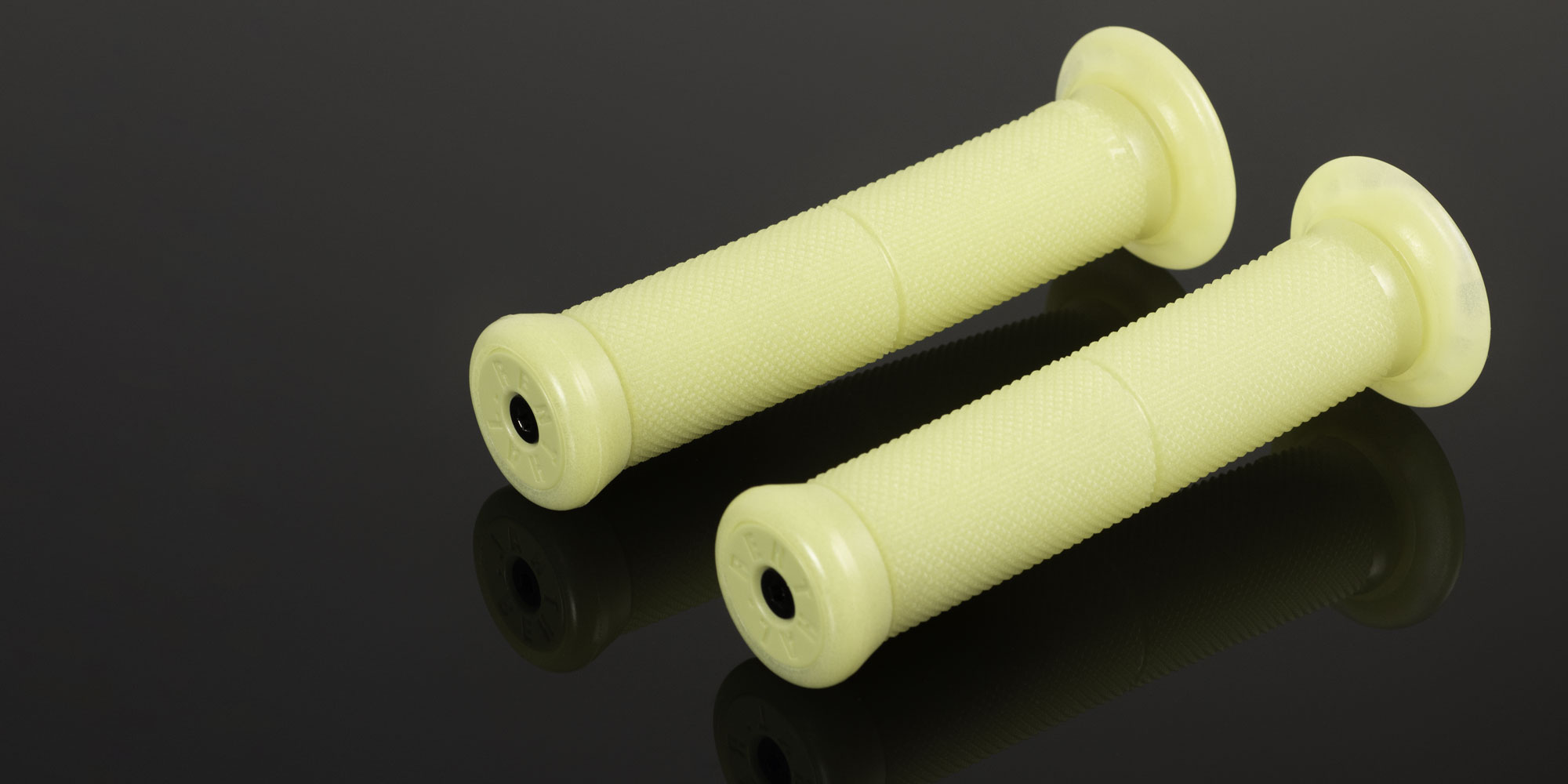 Renthal are the only brand to offer such a wide range of grip compounds.

Soft compound- High levels of grip, with a tacky feel and superb, fatigue reducing shock absorption.

Medium compound - High levels of control, coupled with increased durability.

Firm compound - The ultimate in durability, whilst retaining rider feel.