292U-520 ULTRALIGHT, GROOVED, 13T
---
Product Code: 292U-520-13GP
Availability: Out of Stock
Use Buy at Local Store button to find nearest availability or Contact your local Renthal Stockist
0 | 43.95
---
Renthal front chain-wheels are simply the finest front chain-wheel on the market today. Our Front chain-wheels feature a specially developed nickel-chrome-molybdenum steel which is case hardened and core refined to give the ultimate combination of strength and hardness. ULTRALIGHT chain wheels, Renthal have taken extra time to machine away surplus mass to reduce the mass of the chain-wheel. Chain-wheel mass reduction offers a two-fold gain. The overall mass of the machine is slightly reduced and the rotating mass of the gearbox is reduced, allowing faster engine spin-up and shorter over-run. GROOVED chain-wheels have cut outs at the bottom of the tooth to allow the escape of mud that would otherwise be trapped between the chain-wheel and the chain. Allowing the easy escape of the mud prevents tension being placed on the chain and the resulting accelerated wear.
---
---

The clamps are installed over the small diameter section of the handlebar and slid into the centre, giving a 240° wrap of the handlebar. The zero-gap lower clamp ensures maximum support of the handlebar, in this critical zone.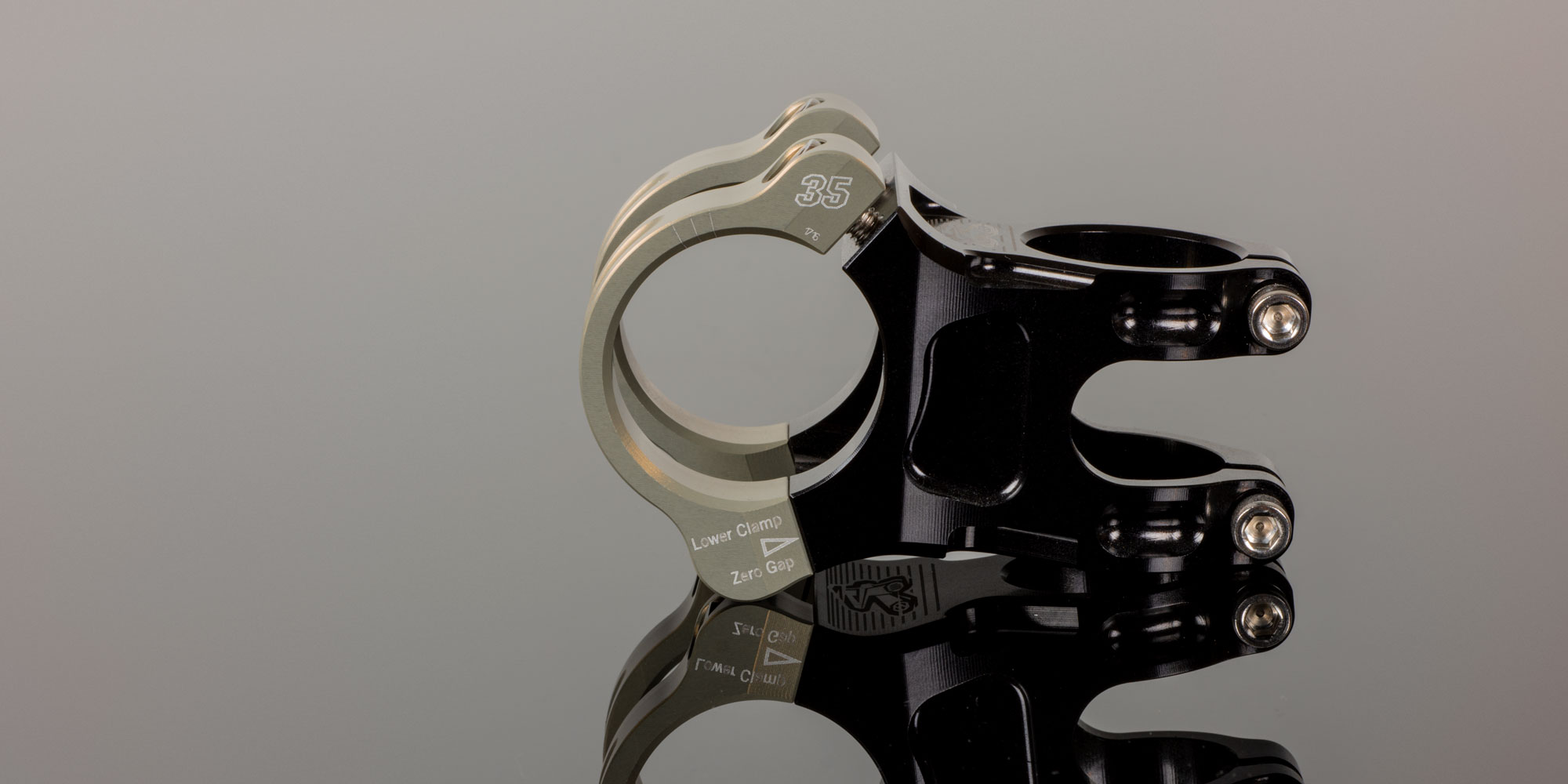 The Apex stem is fully CNC machined from solid billet. All unnecessary material is removed to minimise weight, whilst retaining maximum strength and stiffness. The unique handlebar clamping system opens up the front of the stem, allowing an oversize centre bore, to increase stiffness and strength.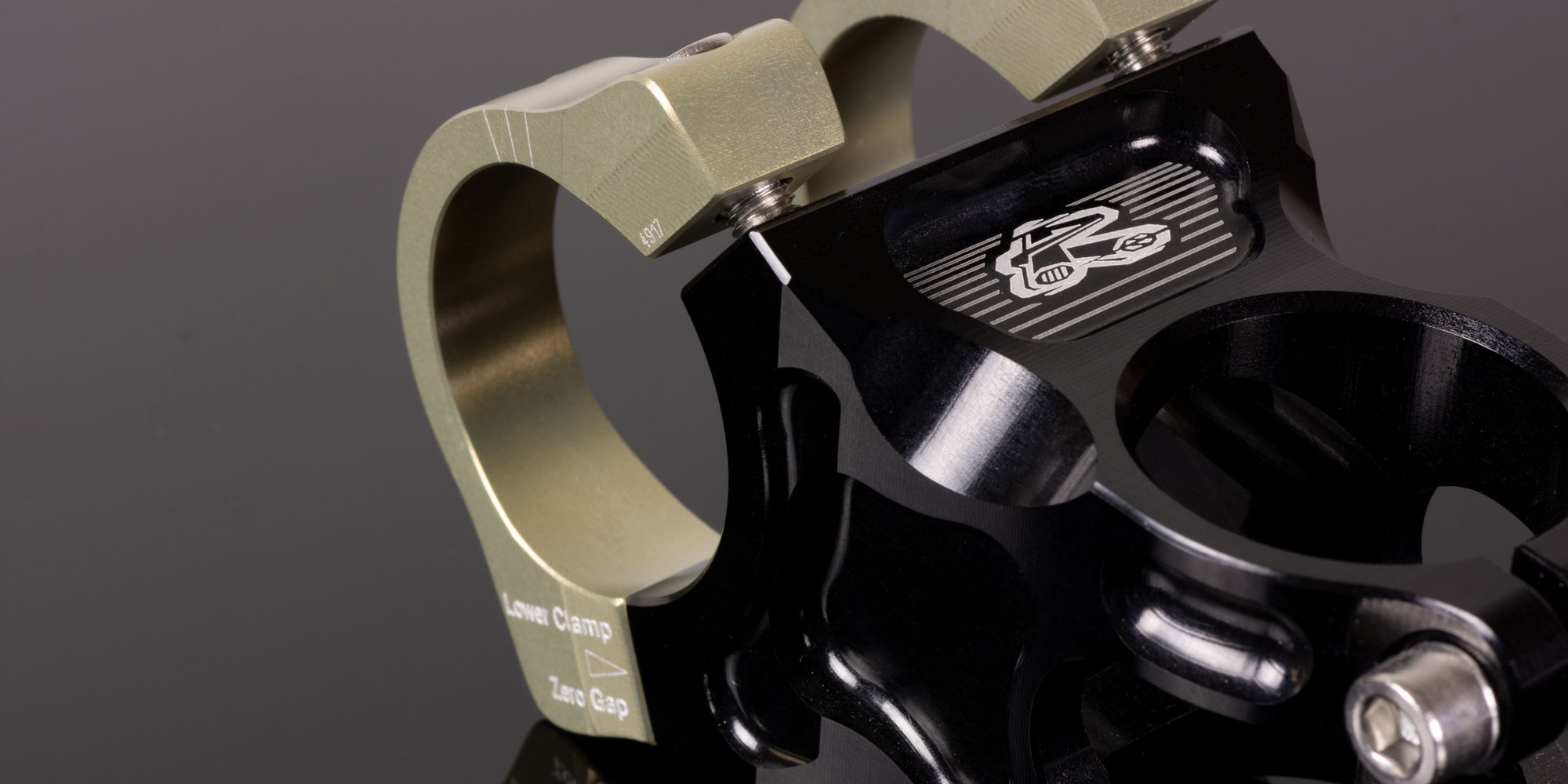 The Renthal Apex is fully CNC machined from a solid billet of 2014 aluminium with 7075 aluminium clamps. These materials and their heat treatment processes have been specifically chosen for this application, to give the highest strength and durability.

The Apex is available in a huge range of sizes, from the shortest possible 31mm (33mm in Apex 35) in 10mm increments all the way up to 90mm. Additionally, the Apex can be fitted either way up, to give either 6° rise or a 6° drop.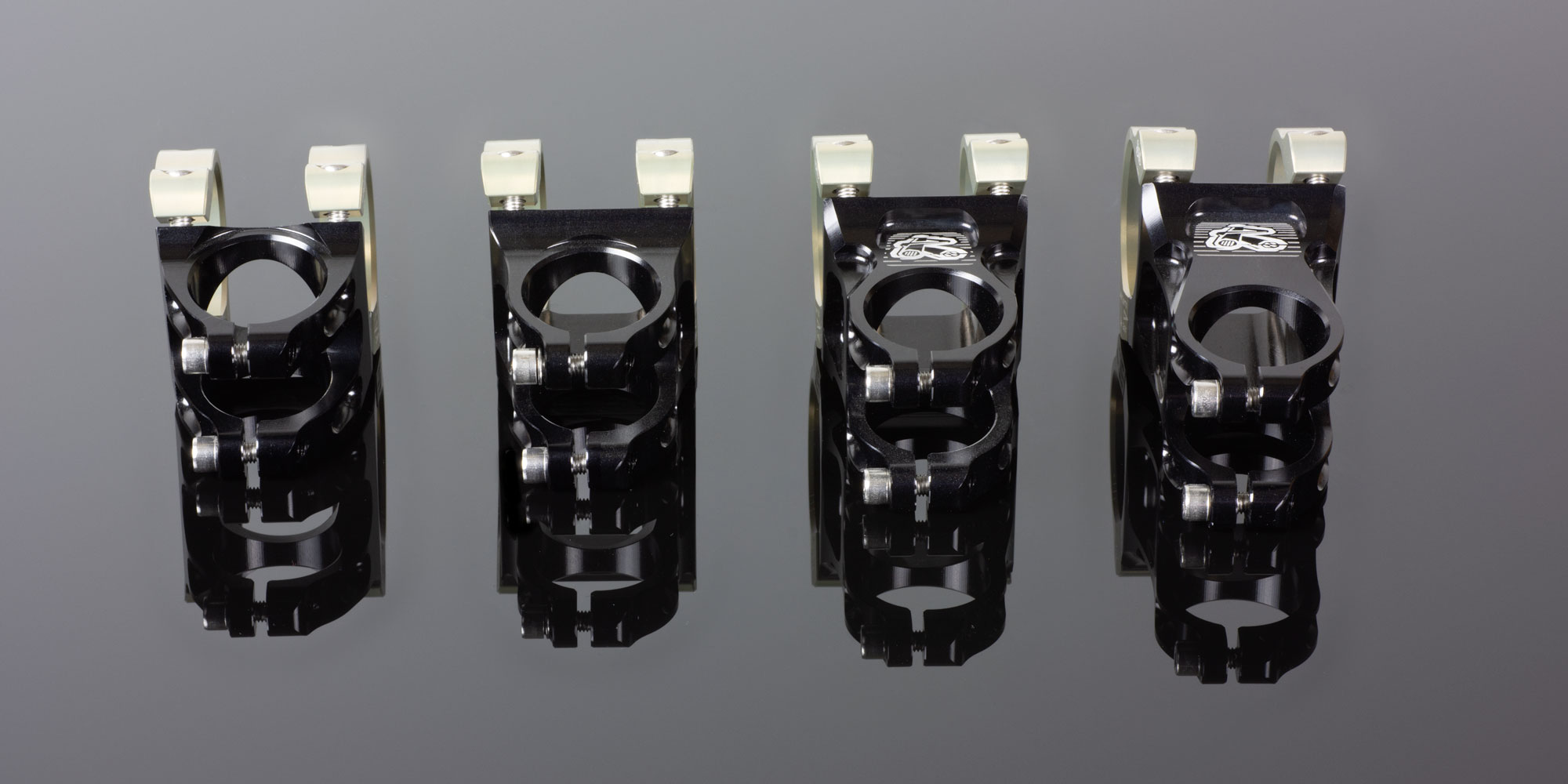 The Apex has been used with great success in the Enduro World Series. Already five Enduro World Series overall champion titles have been won, with countless individual event victories along the way.