Lock-On Grip Ultratacky
---
Product Code: G195
Availability: In Stock
This item is currently unavailable for purchase
---
Renthal® Lock-On grips feature CNC aluminium locking collars, permanently integrated with the central core, giving the ultimate all-weather security on the handlebar. The integrated construction eliminates any movement between the grip section and the collars, which could otherwise develop over time.
The handlebar grip is your key contact point for controlling your bike. Having a grip suited to your individual demands is hugely important.
Renthal's new and unique Ultra Tacky™ compound constantly produces and renews a sticky surface coating. The resulting adhesive grip surface massively increases control and reduces fatigue. If the grip loses its stickiness, simply wash with clean water and allow the grips to air dry to re-activate. The sticky surface remains active in wet or dry conditions and works equally well with or without gloves. The Ultra Tacky compound gives ultimate control in all conditions.
Renthal® Lock-On grips are designed to ride faster, jump further and last longer.
Features
• Integrated grip body and locking collars for ultimate durability
• 6082 T6 aluminum CNC machined collars
• Diamond knurl pattern
• Smooth profile end transition, for maximum comfort
• Snap-fit end caps
Grip Specification
Length
130mm
Grip Section
110mm
Outer Diameter
30.5mm
Weight
116g
---
---

The clamps are installed over the small diameter section of the handlebar and slid into the centre, giving a 240° wrap of the handlebar. The zero-gap lower clamp ensures maximum support of the handlebar, in this critical zone.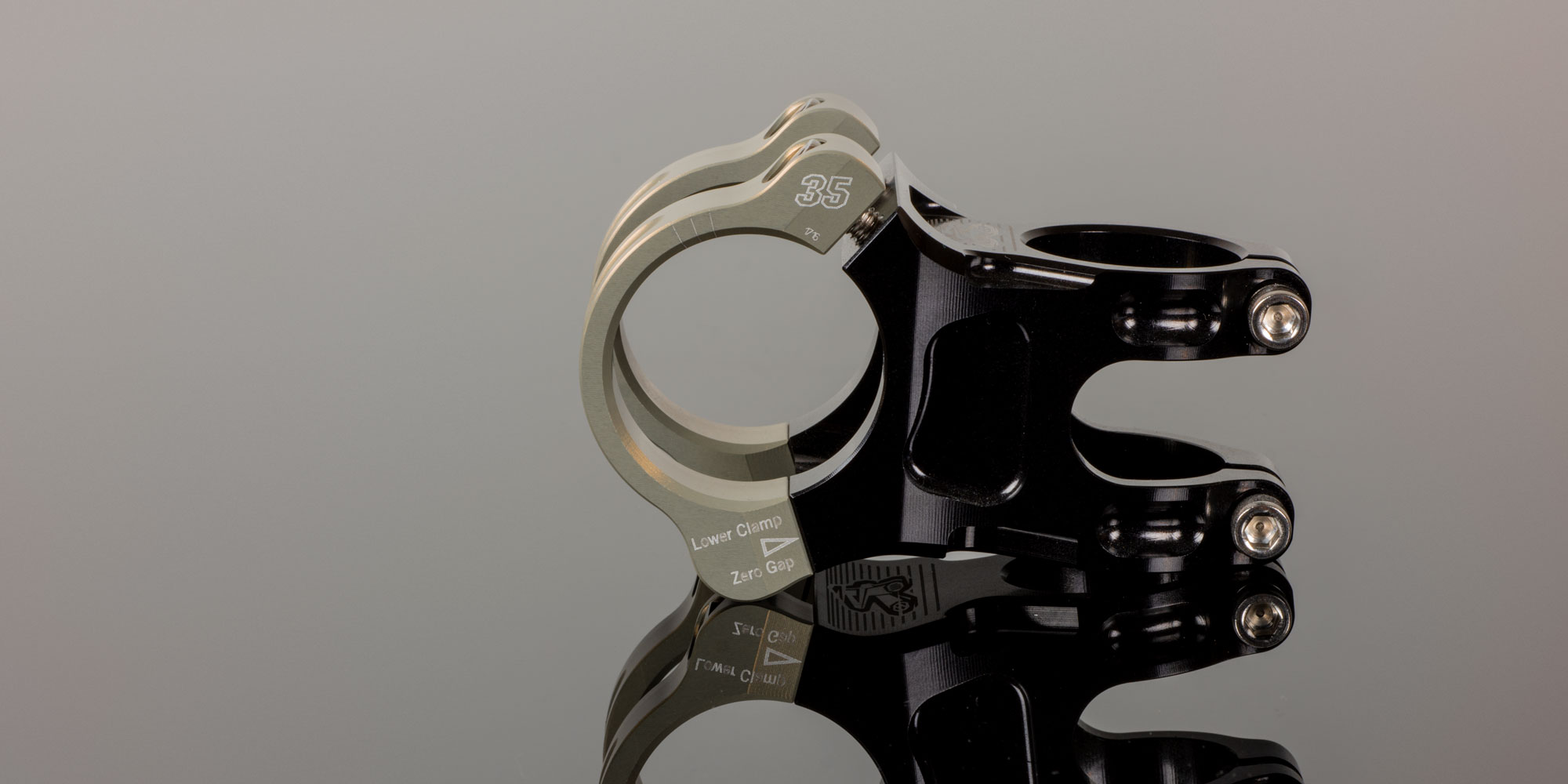 The Apex stem is fully CNC machined from solid billet. All unnecessary material is removed to minimise weight, whilst retaining maximum strength and stiffness. The unique handlebar clamping system opens up the front of the stem, allowing an oversize centre bore, to increase stiffness and strength.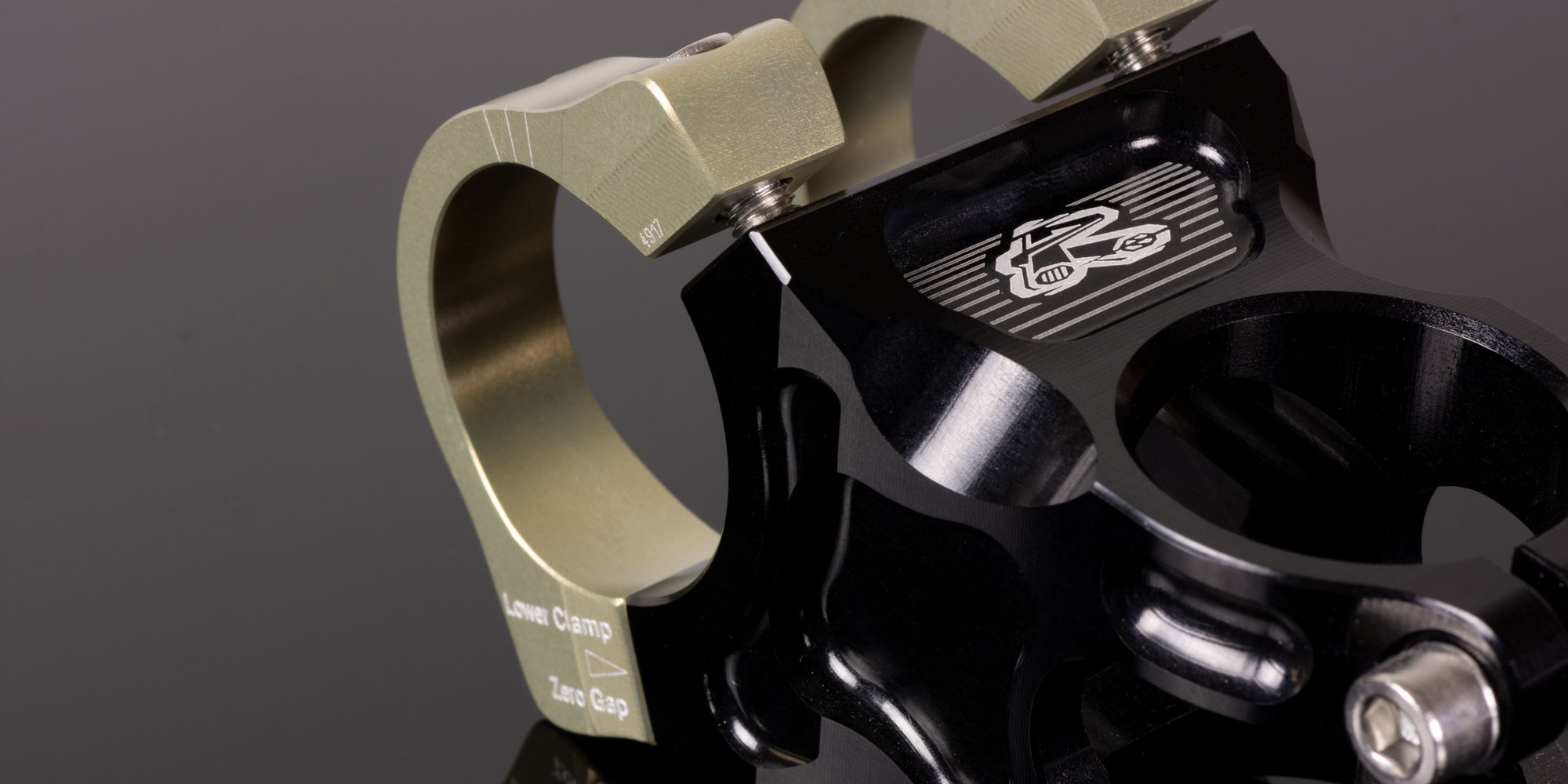 The Renthal Apex is fully CNC machined from a solid billet of 2014 aluminium with 7075 aluminium clamps. These materials and their heat treatment processes have been specifically chosen for this application, to give the highest strength and durability.

The Apex is available in a huge range of sizes, from the shortest possible 31mm (33mm in Apex 35) in 10mm increments all the way up to 90mm. Additionally, the Apex can be fitted either way up, to give either 6° rise or a 6° drop.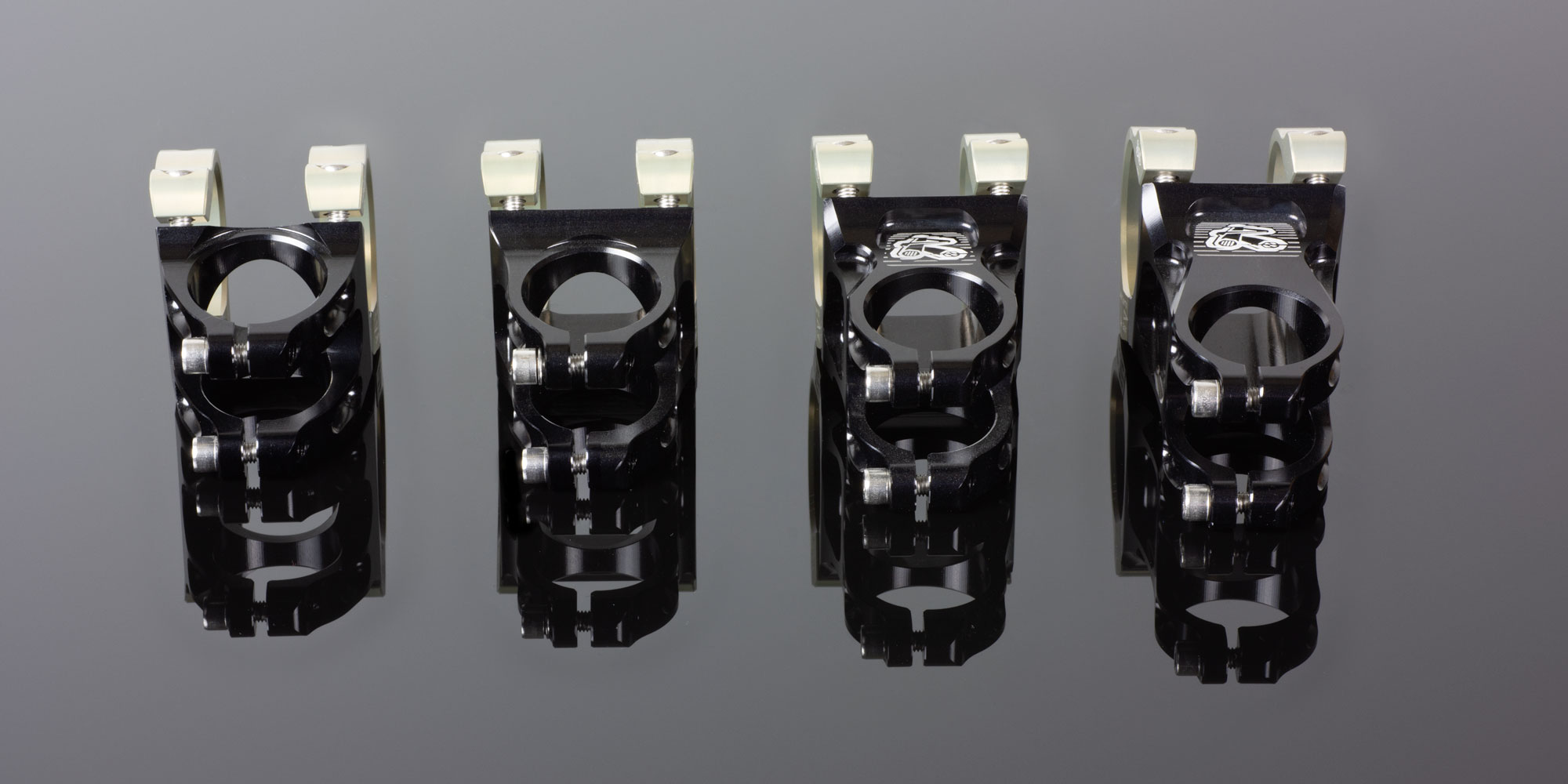 The Apex has been used with great success in the Enduro World Series. Already five Enduro World Series overall champion titles have been won, with countless individual event victories along the way.